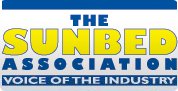 After the great success of The Sunbed Association Stakeholders meeting held in London last October, there will be another chance for the Tanning industry to rally around once more. This time the meeting will be held in central Manchester on Wednesday 16th March 2011 for all TSB members and also none members. The Tanning industry has taken a lot of bad press over the years, the industry needs to fight back and reform the image of tanning and the use of sunbeds. The meeting will recap many of the points made in London but also discuss the 0.3 issue and the new sunbed regulations being brought into force from April 2011.
Steve Gregory managing director of SolarTrack – associated members of TSA, will be attending the meeting states, "Everyone in the industry needs to join forces and show their support. We can only rely on ourselves to implement the right steps to changing preconceived perceptions of the media and so onto the general public."
The meeting will start mid morning please book your place in advance, SolarTrack has already booked its place and hopes to see you there too.